For too long, the story of sustainable food has been framed as a story of choice. But when it comes to food, choice is not a privilege all Americans share.
Name an alternative to the conventional food system, whether we're talking about organic, local, regenerative, or plant-based food. You will find that despite best intentions, the economic and social injustices around access and distribution that exist within the broader food system get replicated within these alternatives. And we inevitably fall into predictable patterns (farmers markets, big box grocery stores, e-commerce food delivery platforms, or fast casual restaurants with limited geographic footprint) that somehow manage to exclude people that are most affected by the unjust dominant system.
The long-term solution to this dilemma is unfortunately not that simple and involves an entire reimagining of a system that is highly industrialized, corporatized, and currently has little to no regard for issues like equity or sustainability.
If we must be practical, it is highly unlikely that any single faction of the new food movement, whether regenerative agriculture or alternative proteins can single handedly transform the current paradigm and create a sustainable (and equitable) food system that can feed the world's growing population. This doesn't mean that these solutions are ineffective. On the contrary, they are essential building blocks for something better, even if they appear constrained by the current limitations of our industrialized food economy.
What if we take the best that a current fast-growing sustainable food trend has to offer, and find ways to democratize access to it? Not in some corporate-fast-food-assembly-line way that disenfranchises more people than it empowers, but by ensuring people who have been marginalized are active participants in shaping the effort.
Enter Plantega, our attempt at exploring what's possible if you color outside the lines.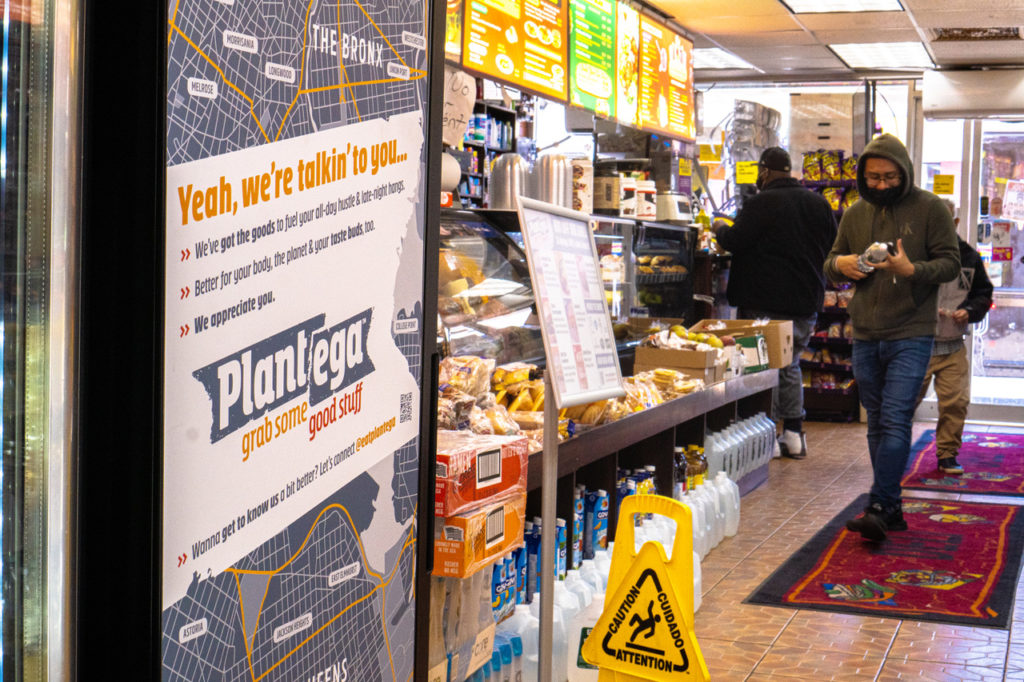 What started out as a 3-month experiment in 3 convenience stores (commonly known as bodegas) in New York City has now evolved into a movement for community-led decentralized distribution of sustainable food across the city.
Here's how we built it.
We picked plant-based, the fastest-growing sustainable food movement of the past decade, and we tried to answer a few questions:
1. How do we bridge the gap between who the latest plant-based products are marketed and sold to today vs. who all should have access to it to make the biggest impact?
2. How could we find a hybrid solution that can be implemented efficiently without having to reimagine the entire distribution infrastructure from manufacturer to consumer?
3. How do we center it around a last mile consumer experience that is rooted in empowering people living and working in the communities being served?
What we came up with is a community-powered food systems solution that equips New York City's independent bodegas with the latest plant-based products via a unique retail and food service model.
Our mission? To make plant-based food easier to access every day.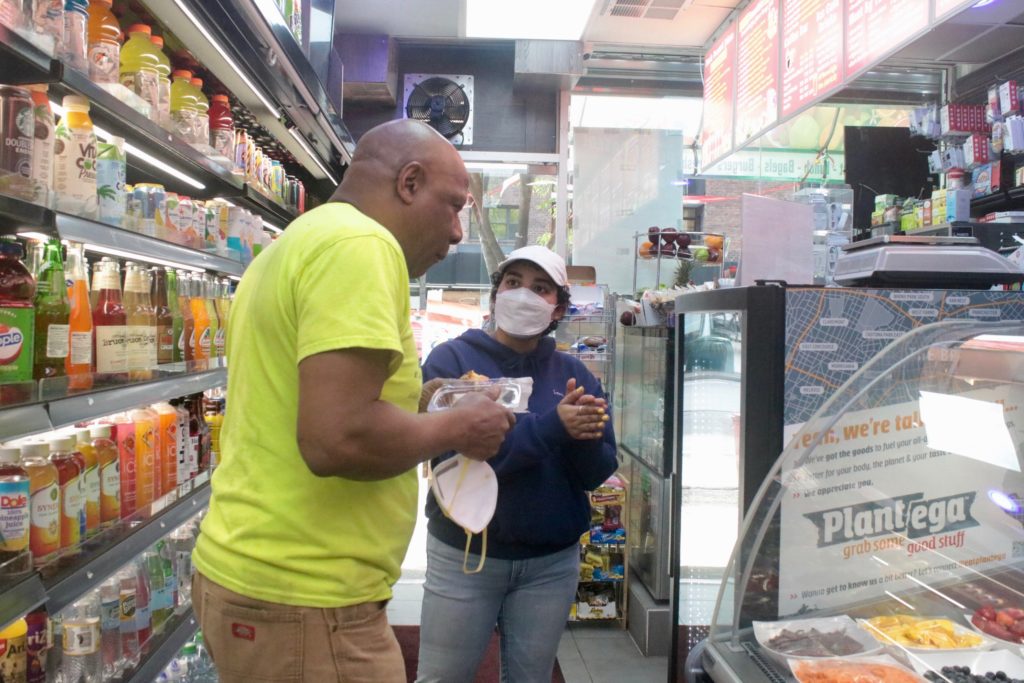 We do this by focusing on three key components:
1. Brands: We partner with plant-based brands that manufacture the best products and are aligned with our social impact mission. We collaborate with these brands to bring their products to life in an authentic way in the communities we serve.
2. Bodegas: We partner with bodegas in New York City and empower them to sell plant-based foods by providing them with all the training, operational and marketing support, and equipment to do it successfully and seamlessly with little to no disruption to ongoing operations.
3. Community: Our team, hired from the communities we serve, brings Plantega to life via our grill menu, retail placements and installations, operational support, campaigns, promotions, content, as well as daily community outreach and engagement efforts at every bodega location we operate in.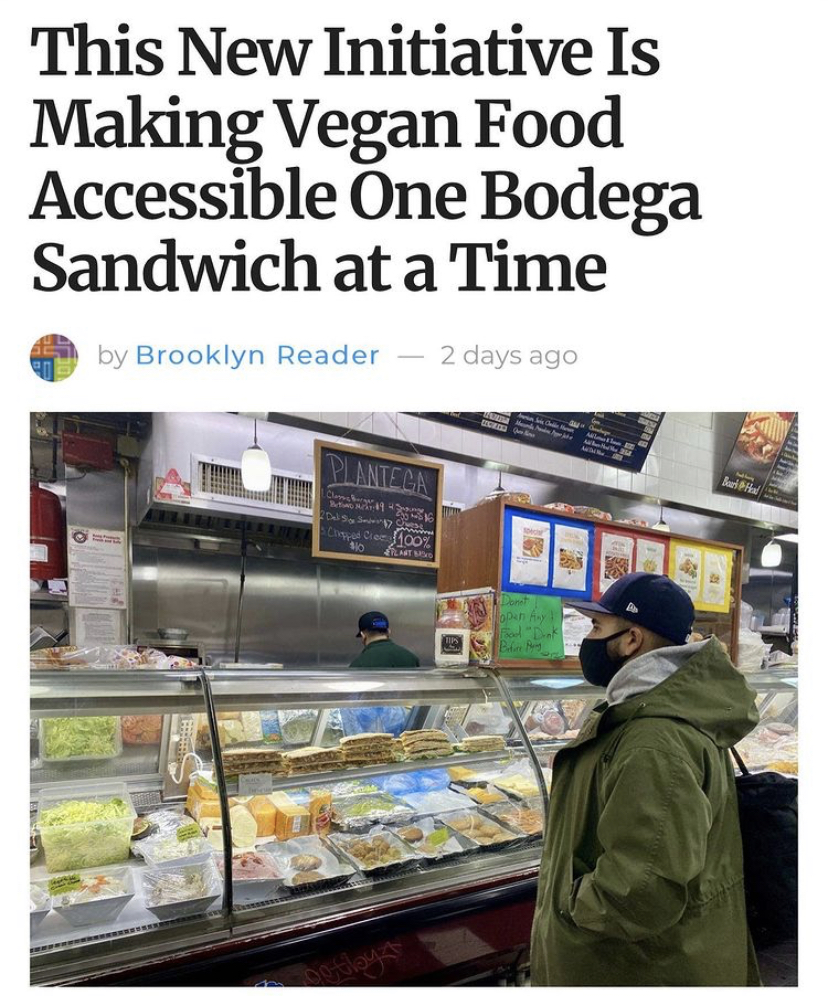 We are not a food distributor, or a restaurant operator or a grocery retailer. In fact, we are all of it and none specifically.
If I had to describe Plantega in a sentence, we are a community-powered food systems solution that blends the latest plant-based food innovations with decentralized, local distribution.
We are a catalyst that's trying to jumpstart the effort to democratize access to sustainable food in a way that empowers local businesses to earn more revenue, while offering consumers good food at competitive prices. For example, all items on our grill menu cost $10 or less. And we do our best to sell all our retail products at competitive prices, often on par with or less than what you can buy from big box grocery stores in the New York metro region.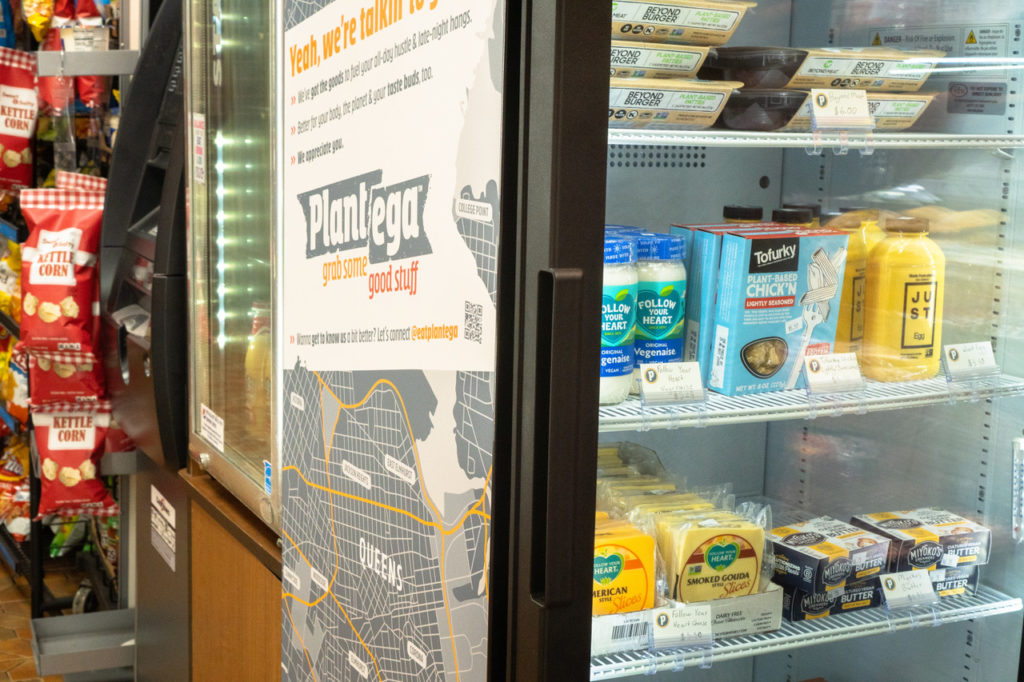 More importantly, what we are is less important than what we do.
And while we are just getting started in April 2021 in 7 locations, we plan to replicate this model into at least 20 locations in New York City in 2021, while simultaneously strengthening our presence and offerings at each location by launching unique collaborations with mission-aligned chefs, local farms, and community organizations.
We'll most likely make a ton of mistakes along the way and learn a lot of important lessons as we adapt and grow. But we strongly believe that it is possible to find solutions, albeit small at first, that can increase access to sustainable food in an equitable and culturally relevant manner.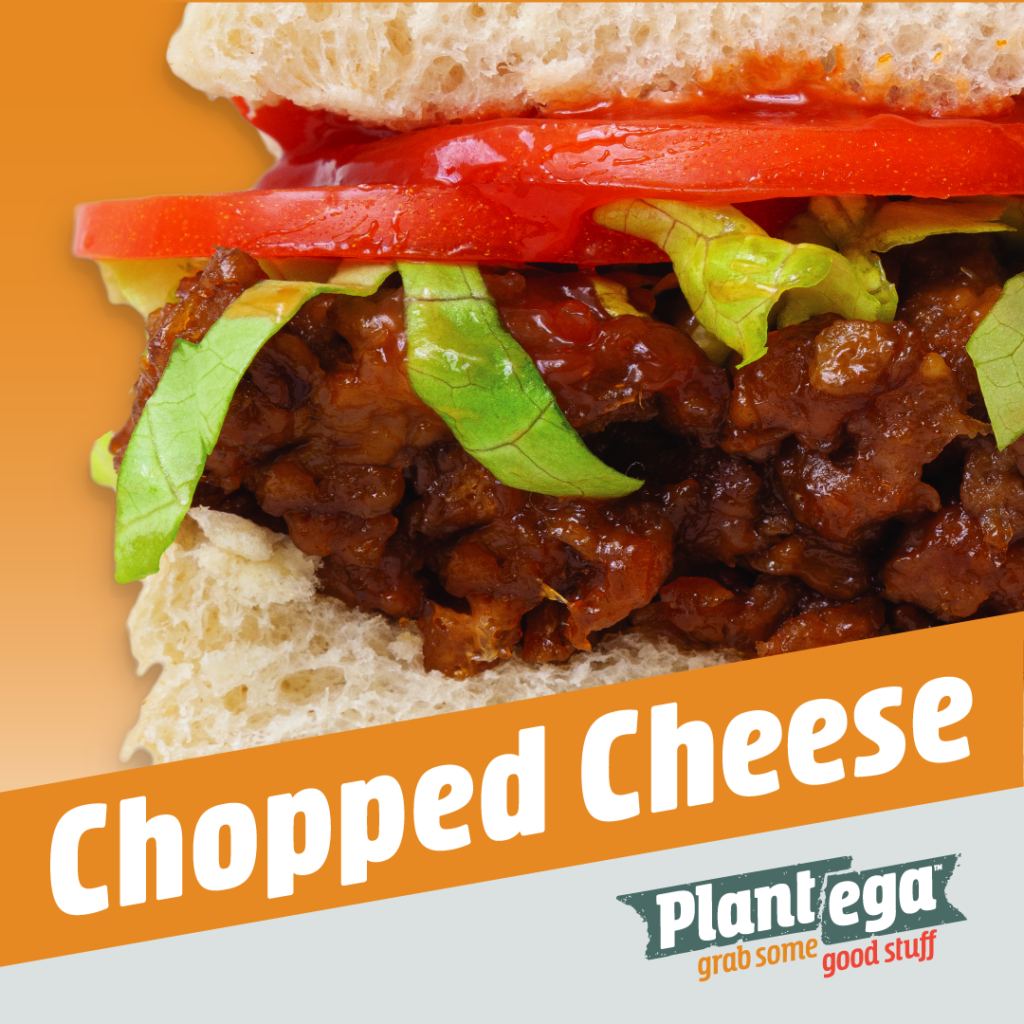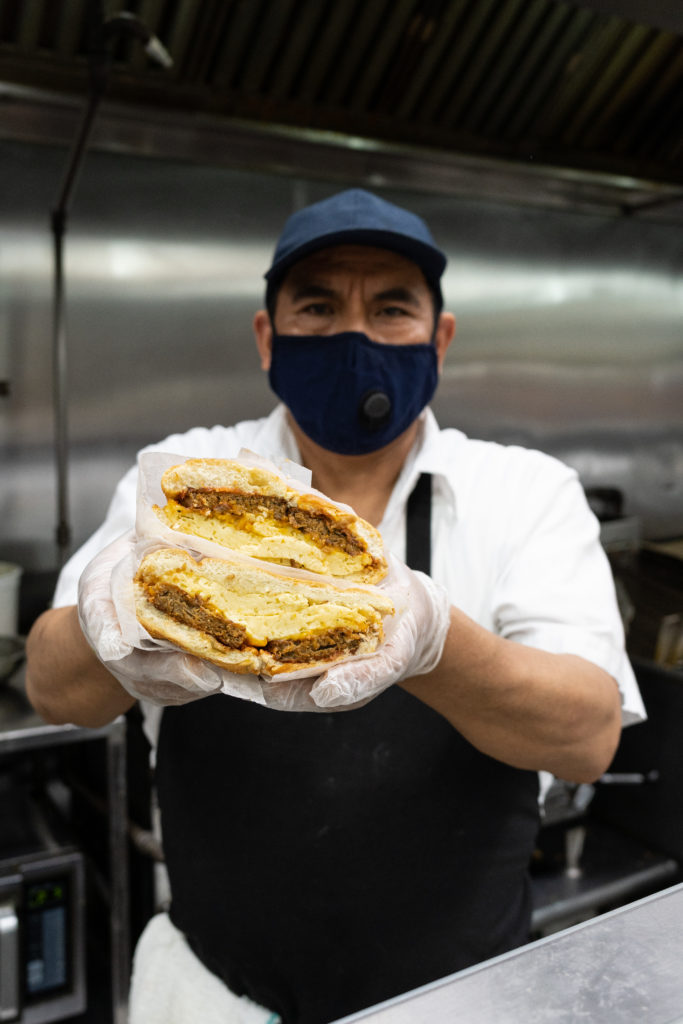 I'm approaching Plantega as a line in a chapter that's being co-written not only by our current partners, but also others within the good food movement who are working to write the new story of sustainable food.
And what is this story?
I'm not sure yet, but what I do know is that it involves shifting the narrative from exclusiveness to inclusiveness, from injustice to equity, and from privilege to participation.
To learn more about Plantega visit www.eatplantega.com or follow @eatplantega on Instagram, Twitter, and Facebook
Written By Nil Zacharias, EVP of Food Systems Innovation at Effect Partners